Q&A
Basic questions and answers regarding the Paragon Paladins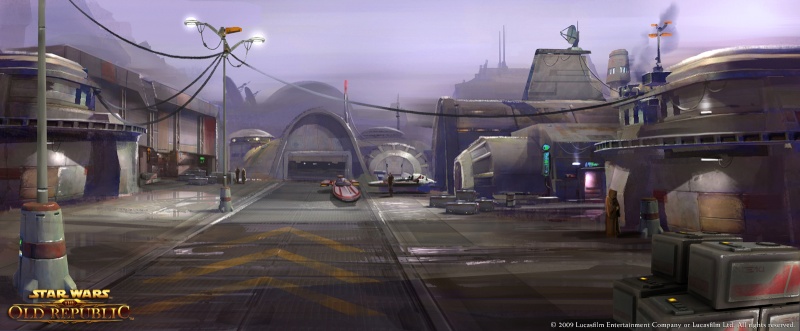 ╠In defiance of death, we shall have victory╣
╠Heroes together; Paragon forever!╣
What is the "Paragon Paladins"?
The "Paragon Paladins" is a gaming guild focused on the upcoming MMORPG Star Wars: The Old Republic (SWTOR) by Bioware.
The group itself was originally called the Paragon Detachment, but with its members' typically being called Paladins, it became natural to refer to ourselves as the Paragon Paladins.
We are a "casual" guild focused on enjoying games and their social aspect amongst friends. A desire for a friendly social environment is one of the driving forces and strengths of the guild. This does not however mean we have no aspirations. We intend to achieve alot, but at our own pace.
We believe the guilds name is a strong reminder of what we aim to achieve, and a reflection of the guild in the Star Wars universe.
A Paragon is defined as a model of excellence or perfection. While we have a casual approach we aim for excellence in what we do, whether an ingame goal or just having fun.
As Paladin's we aim to lead by example in the defence of the Republic, her citizen's and her ideals. Something that fits the definition of a determined defender of a noble cause.
Are you a roleplaying guild?
We are a light RP guild. We have an established rich back story to place us in the Star Wars Universe that is updated to reflect events as revealed in the lead up to the release of SW:ToR.
We also encourage members to develop back story's for their character's, but this is by no means required. We do have ongoing RP on the forums which members are free to join (or not to join) as they wish. Our RP's are focused on mutual enjoyment of the storylines, with few demands on posting frequency.
What are you currently playing?
We're currently waiting to play Star Wars: The Old Republic. (http://www.swtor.com)
Although our members play a variety of MMOs.
Will you be siding with the Republic or the Empire in TOR?
We're are a Republic guild. It is a huge part of the Paragon identity.
What classes do you accept?
Any class aligned with the Republic. We do not believe in placing any requirements on the class you play or the role you choose to play in.
Are you European or American?
European.
Do you all speak English?
Yes. While we have members from across Europe. English is the official language of the guild and our forums. Having proficient English writing skills is a requirement to join the group.
Are there any age requirements?
As a general rule of thumb, you should be at least 15 years of age. However, we are fully aware of the fact that the level of maturity doesn't always improve proportionally with someones age. We are always willing to make exceptions on an individual basis.
Do you use Ventrilo or Teamspeak?
No, not at this given time. We might get a vent/ts server after launch at some point though. We are currently using Skype.
What are you looking for in applicants apart from the above
?
In general we look for friendly, easy going applicants who can respect different viewpoints and play styles. A good sense of humour is a strong plus as well as willing to be a helpful and supportive member of a team.
How do I know whether or not to apply?
Hopefully, the above will help you make that decision. Each applicant will be considered individually on their own merits. So if you are not sure then sign up to the forums and take a look around. Introduce yourself, get to know us and then decide. We strive to make sure you select the right guild, whether it is us or another. We wouldn't want you to be here if it wasnt what you REALLY wanted in a guild.
The application section of the forums can be found here:
http://theparagonpaladins.forumotion.net/applications-f2/